We have set up a Gate Ruler plugin for OCTGN, which we will be using for our community tournaments. This article will serve as a guide to setting it up.
NOTE: Currently only the Demo Deck cards are in the plugin. The rest of the revealed cards will be added soon.
1)
Download OCTGN from the official site
2) Run the Setup Wizard and Install OCTGN.
3) After Launching OCTGN, and logging in (or making an account if you don't have one), click the "Game Manager" tab on the top bar.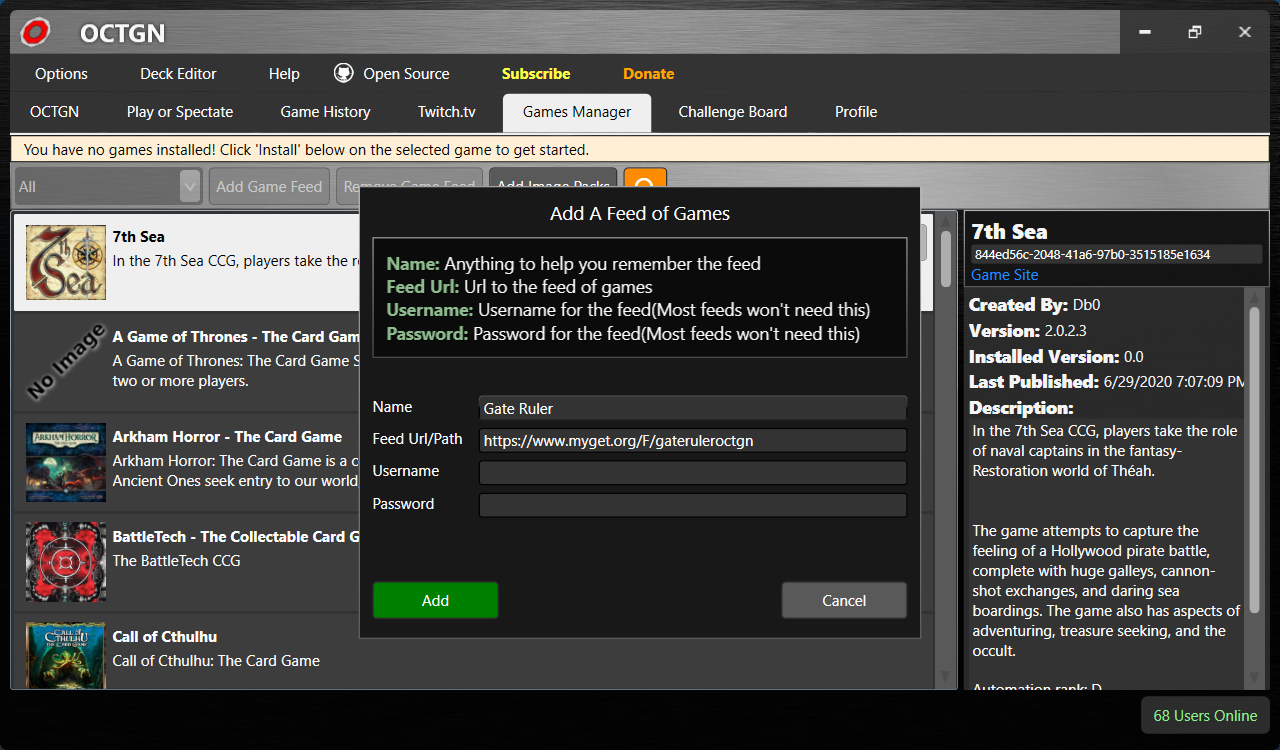 4) Click the green "Add Feed" button, and put "https://www.myget.org/F/gateruleroctgn" into the "Feed Url/Path" field. The "Name" field can be anything, and the "Username" and "Password" fields do not need anything.
5) Click the dropdown menu to the left of "Add Feed" and find what you put in the "Name" field and click it.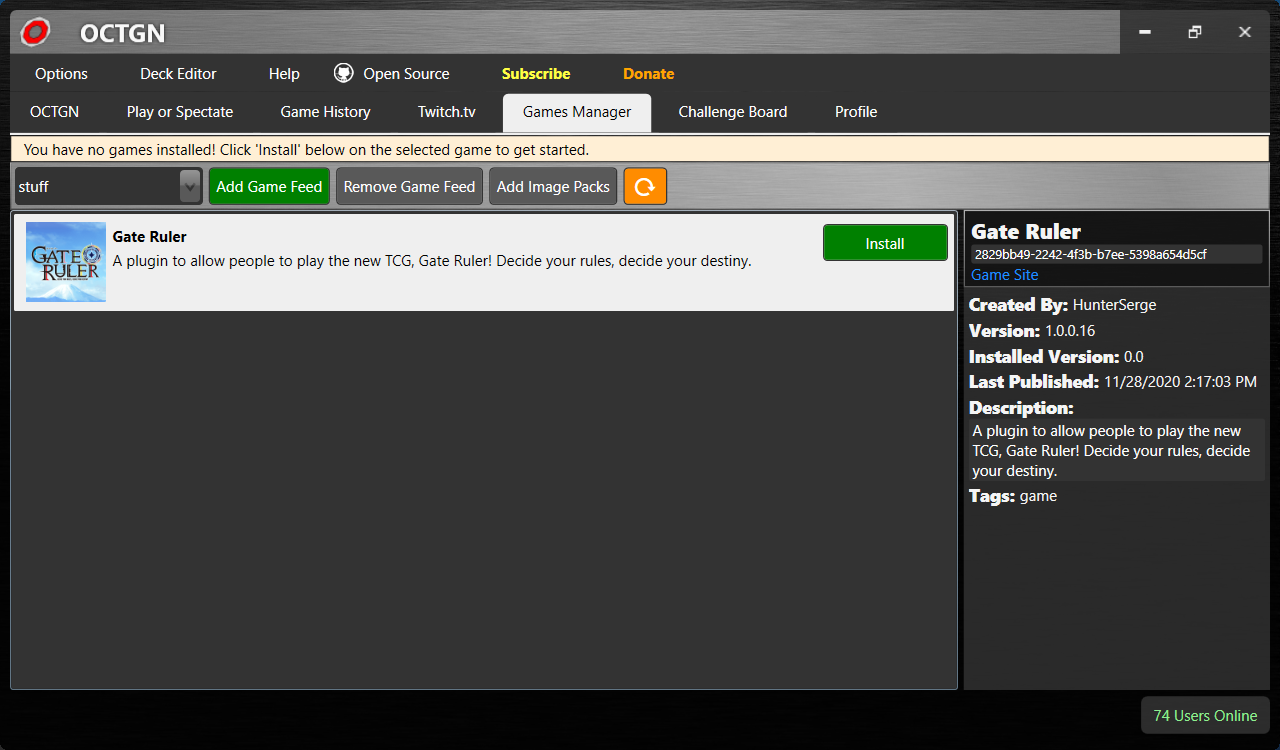 6) Click on Gate Ruler in the menu, and click the green "Install" button.
You now have installed the Gate Ruler plugin! It will update automatically when you open OCTGN.
IMPORTANT CONTROLS:
While dragging a card to the table, hold SHIFT for it to come into the field face down.
Do this after you've clicked, as holding shift and clicking a card will select it instead.
Most other useful shortcuts can be discovered by right-clicking the respective object.
Edited by HunterSerge on 29th November, 2020 at 12:21am CST