Specialist "Spotter" Giraffe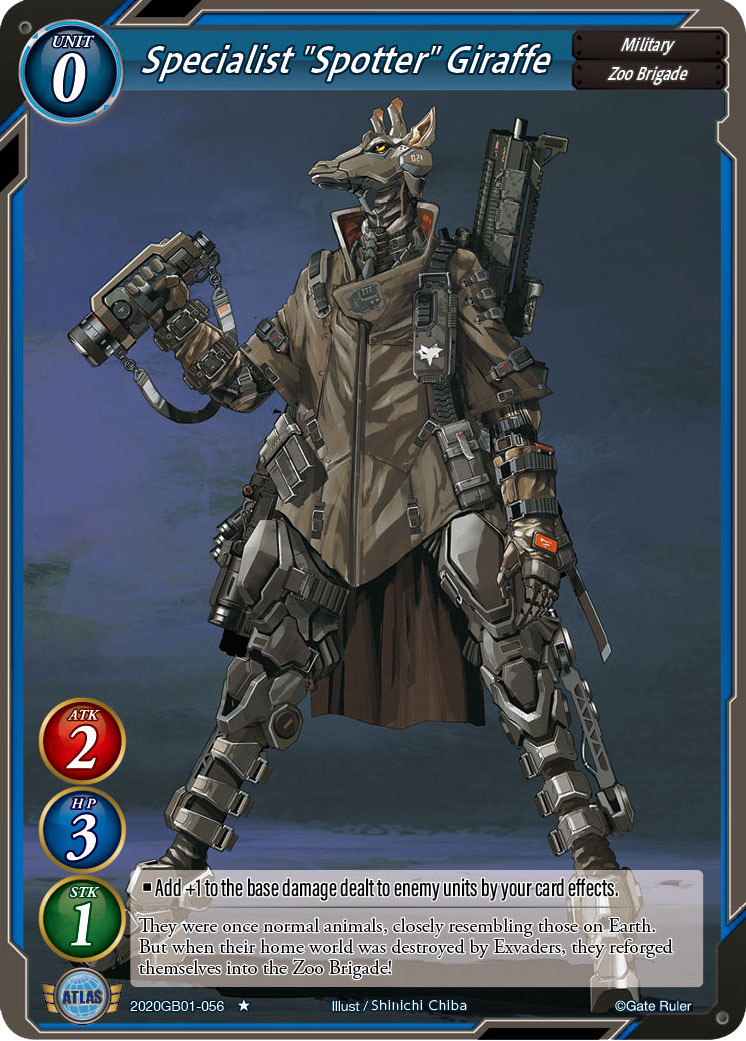 Illustrated by Shinichi Chiba
Card Type:
Level 0 Unit
Stats:
ATK: 2 / HP: 3 / STK: 1
Ability
■ Add +1 to the base damage dealt to a unit by your card effects.
---
They were once normal animals, closely resembling those on Earth. But when their home world was destroyed by Exvaders, they reforged themselves into the Zoo Brigade!
Availability