Card images in this article can be clicked for a pop-up with expanded details, including its translated effect for cards not yet released in English.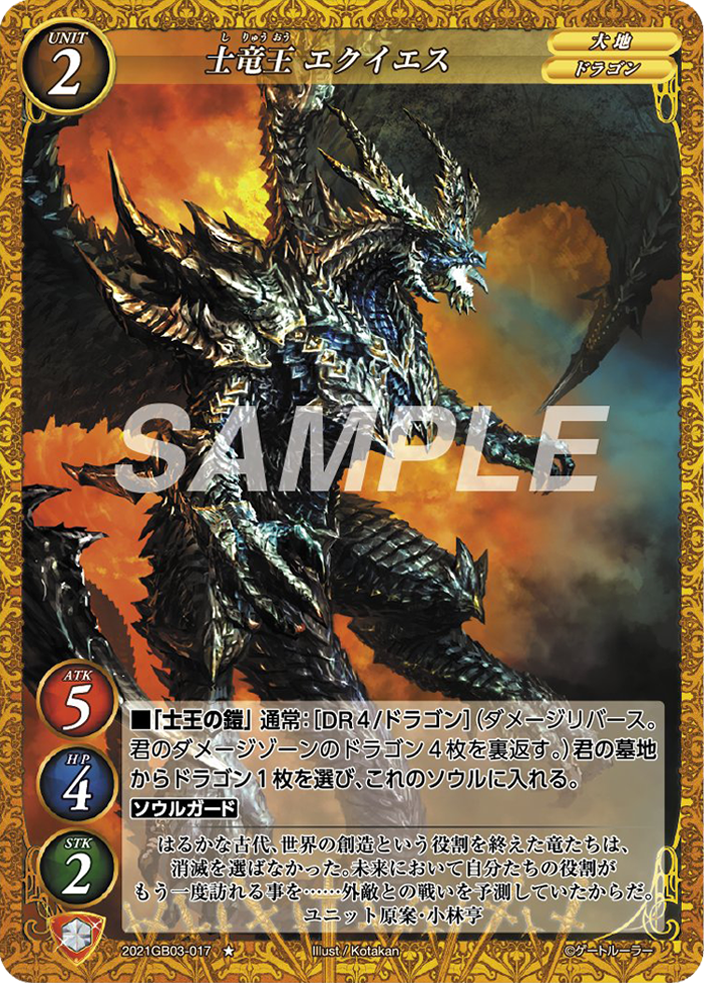 News
October 1st's daily twitter reveal is a new ★ Volnar unit,
Equies, Grand Dragon of Warriors
.
(
Source
)
The English reveal for September 30th is the previously revealed ATLAS ★★★,
"Bigwig" Owl, Bloodrage Raptor
.
After this reveal, we double checked our translation and found that this card did in fact have
Breakthrough
instead of
Defender
. Apologies for the mistranslation.
(
Source
)
Edited by HunterSerge on 1st October, 2021 at 11:06am CST