Starter Deck 2: Summon the Fell Dragons!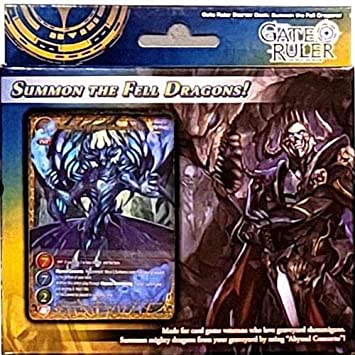 This set was released on 30th Apr 2021 in English, and on 26th Dec 2020 in Japan.
The 2nd Starter Deck, released alongside 2020GS02 "Giant Mechs & Yokai...IN SPACE!" & 2020GB01 "Dawn of the Multiverse Alliance".
Made for card game veterans who love graveyard shenanigans, use this deck to summon big dragons from your graveyard with the dark power of "Abyssal Concerto"!
Contents:
▪ Includes 18 different cards (1-4 copies each), for a total of 54 cards
▪ 1 Rule Sheet
▪ 1 Playmat Sheet
This product contains a ready-made deck that can be played right out of the box!
※Does not come in a display box
1 case contains 10 decks