The official website has released
a new article
, written by Ikeda, talking about the concept behind the 4th set, "Equip! You're a Superhero!". Below is our translation of that article
[div]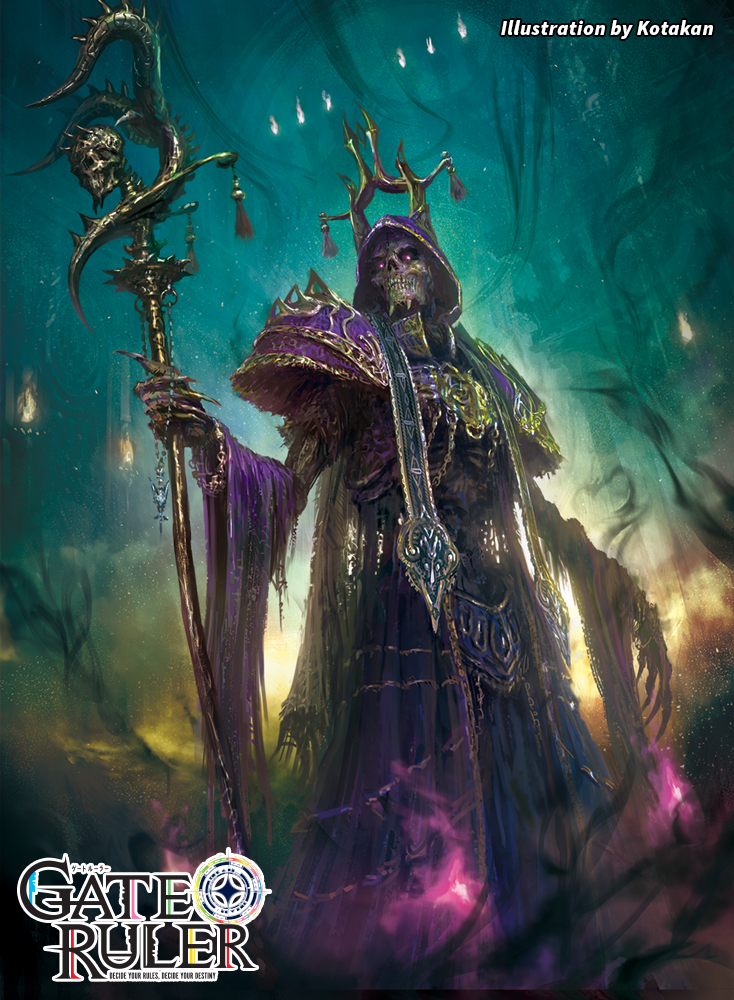 The pictured unit is ""Saint of Death" Goral of the Four Knights", a new Volnar unit.
"Death Shadow" also has effects which destroy a unit and also deal damage to your opponent, so you can use it in a control playstyle. Powerful effects like this will tend to deal damage to yourself, but on the other hand you also have cards that can heal you. As a deck where you may want to hold cards for the right time, it will make a good fit for Hand Rulers like Knight.
Thank you to everyone who cooperated in Set 4's development
As explained before, Set 4 was originally a set that an external studio was being commissioned to develop. At that time, I was having medical treatment and stuck at home, but when it became difficult for the studio to develop the set, I was told by the company that they wanted to develop the set using my card list.
However, I was still recovering, and the development staff had been disbanded when the external studio was commissioned, so I felt it would be a difficult project, but I couldn't just make something lackluster and deliver it to the customers.
So to development the 4th set, I invited a group of people I could personally contact and found trustworthy as a "task force" and after signing a confidentiality agreement, we began to build up the 4th set's card list through remote testing and text development.
Thanks to that "task force" this method was a great success.
The version of the 4th set that will be released to you was a combined effort of myself, the development staff, and all the volunteer Gate Ruler players. These "task force" members, as representitives of the players, gave the set's development a perspective we normally would not have.
It might not always be a good idea to have players this close to development, but at Gate Ruler we'd like to continue to value this kind of relationship, and hope we can continue this and continue to expand it going into the 5th set.
(
Source
)
In addition, Ikeda made a twitter thread about the new Yomajin Front Legend, mostly discussing its artwork. However he also mentioned that part of the card's effect will be "using this 1 card to drive 2 times". (Source:
1
,
2
,
3
,
4
)
Edited by HunterSerge on 31st December, 2021 at 11:23pm CST