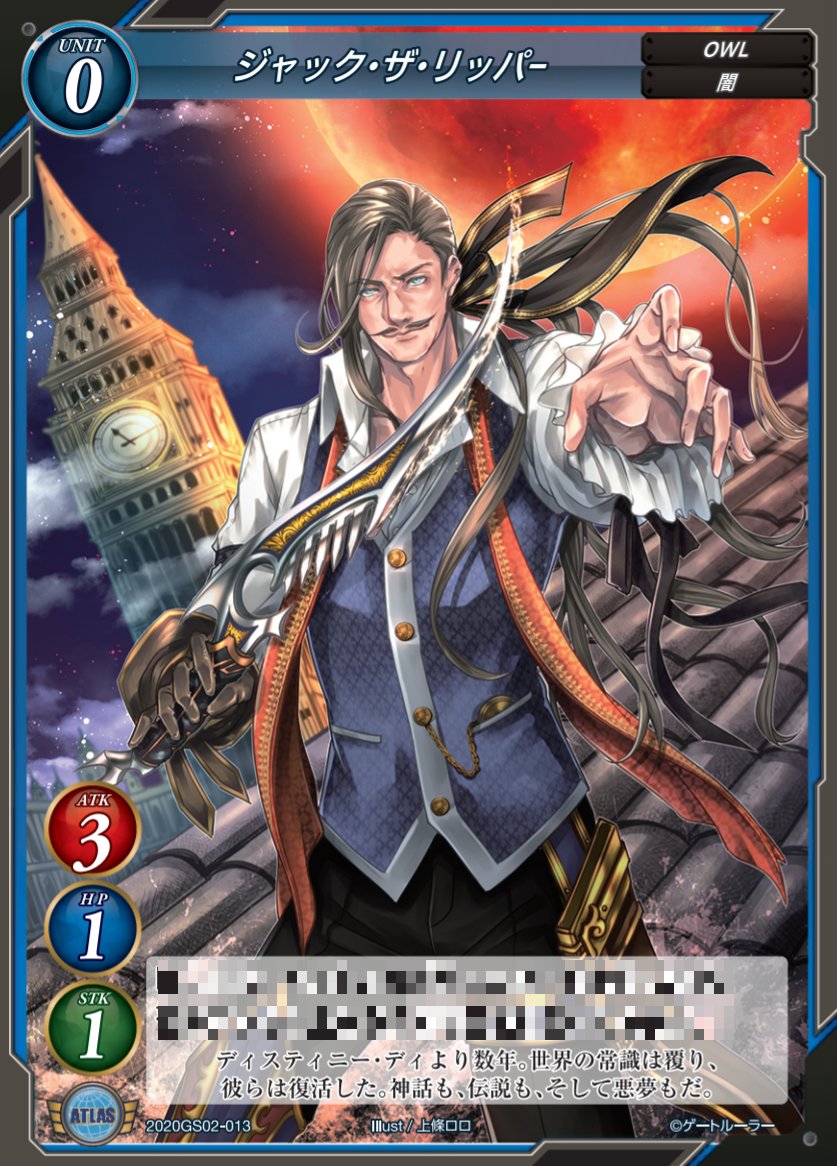 Jack the Ripper (2020GS02-013)
Faction: ATLAS
Card Type: Unit
Level: 0
Attribute(s): OWL, Darkness
Attack: 3
HP: 1
Strike: 1
Effect: [unreadable]
Flavor Text: A few years after the arrival of the Destiny Sword, the common sense of the world has been disrupted, and many myths, legends, and villains have been resurrected.
---
From the Starter Deck "Demon Dragon Summoning".
"Demon Dragon Summoning" is a mixed color deck that features both Volnar and ATLAS.
Jack the Ripper is a monster that does not participate in the defense against the Exvaders, and instead continues killing people according to his philosophy. Some of the resurrected beings are like this.
(
Source
)
Like many of the recently revealed cards, Jack's effect is blurred out, so we lack full information on what he does. Regardless, he possesses the Darkness attribute required to contribute to Abyss Symphonia's requirements. One might've assumed to see Jack in Yomajin Front with the unit he was introduced as a rival of, Kamaitachi Joe, but he certainly fits the aesthetic of ATLAS much better. Its kind of cool to see that lore rivalry brought to life a bit by each of the rivals being in one of the launch Starter Decks!
Edited by HunterSerge on 4th October, 2020 at 11:37pm CST