Today's reveal is the first Starter Deck 3, a Wonderverse unit that supports Dragon units!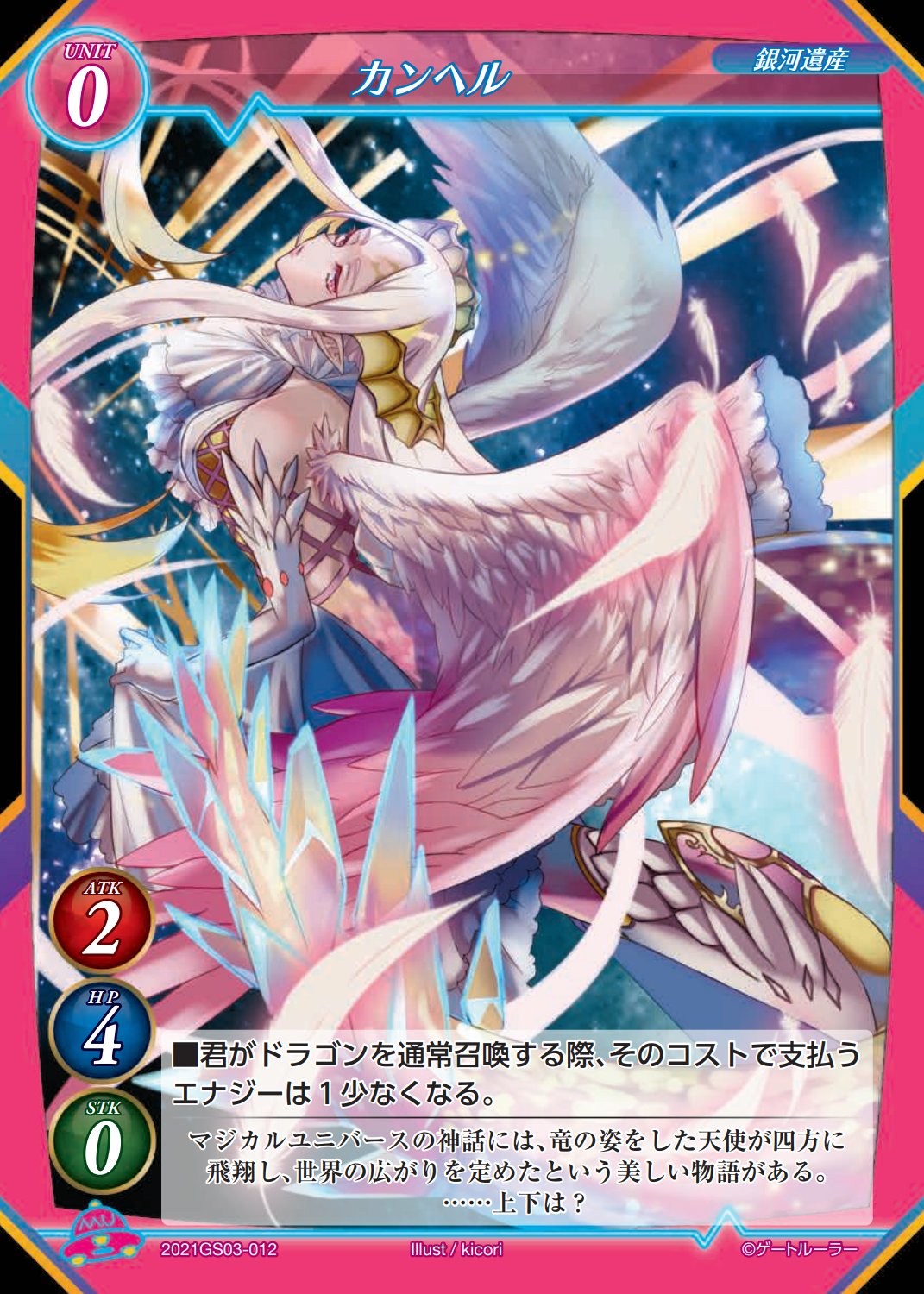 Canhel
Card Number: 2021GS03-012
Faction: Wonderverse
Card Type: Unit
Level: 0
Attribute(s): Milky Way Heritage
ATK: 2
HP: 4
STK: 0
Effect: ■ When you normal summon a Dragon, you pay 1 less energy for its cost.
Flavor Text: In Wonderverse's mythology, there is a beautiful story that an angel in the shape of a dragon flies in all directions, and defined the world's width. ...up and down?
This is the first reveal of a card from the Starter Deck "With the Dragon King" which will release at the end of March.
This Starter Deck contains 9 types of cards with the Dragon attribute, and this "Canhel" supports them.
Stay tuned for upcoming dragons.
(
Source
)
A card from "With the Dragon King" is finally publicly available.
By the way, in "With the Dragon King", 9 new Dragons will appear, and some of them will have the effect "When this is special summoned".
In other words, their effect will activate even when Genesis Summoned.
There is also a Dragon with the Darkness attribute.
(
Source
)
Edited by HunterSerge on 27th January, 2021 at 7:24am CST