G&G Armament Factory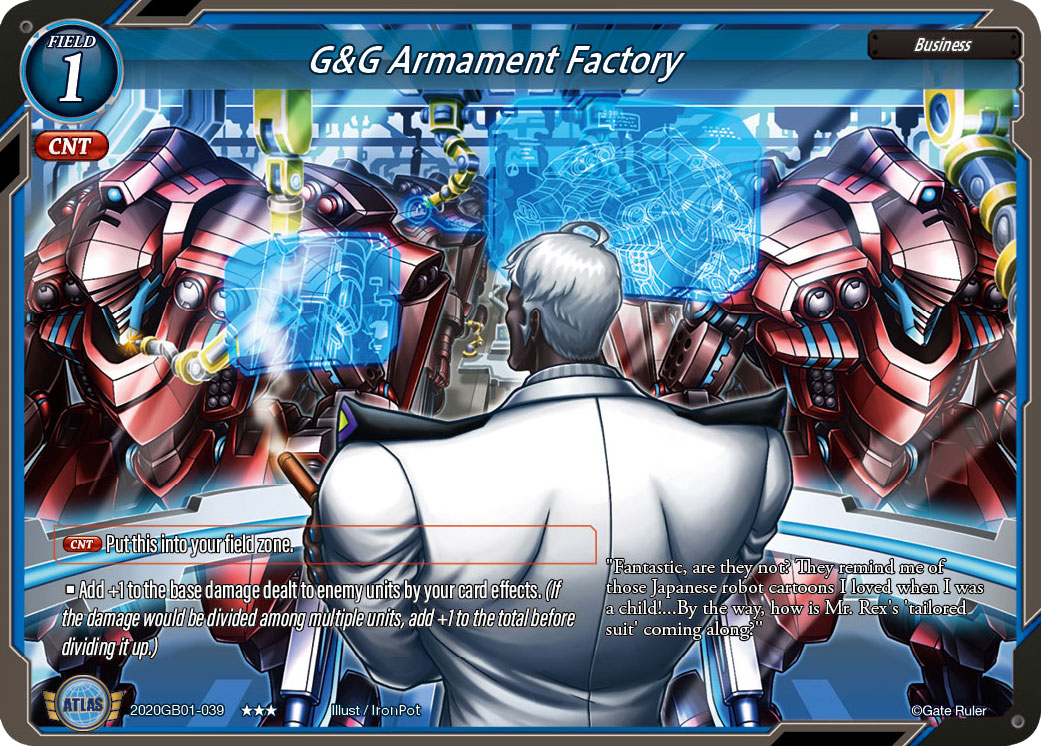 Illustrated by IronPot
Card Type:
Level 1 Field
Ability

Put this into your field zone.
---
■ Add +1 to the base damage dealt to a unit by your card effects. (If the damage would be divided among multiple units, add +1 to the total before dividing it up.)
---
"Fantastic, are they not? They remind me of those Japanese robot cartoons I loved when I was a child!...By the way, how is Mr. Rex's 'tailored suit' coming along?"
Availability