Zahira, Nature's Emissary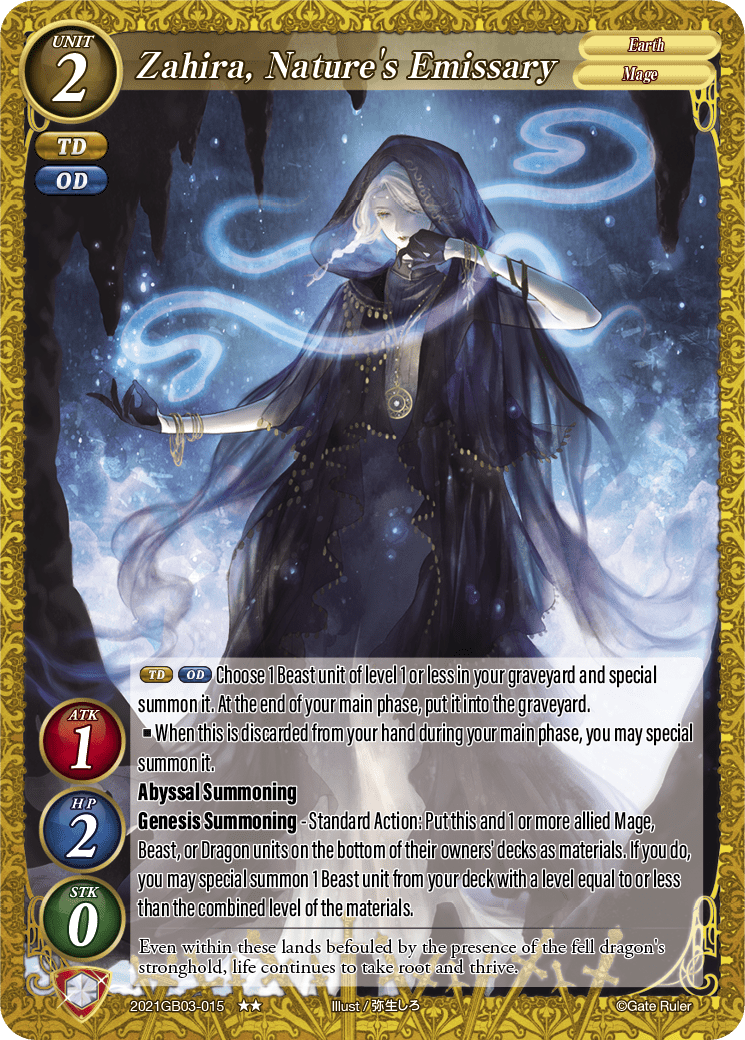 Illustrated by 弥生しろ
Card Type:
Level 2 Unit
Stats:
ATK: 1 / HP: 2 / STK: 0
Ability


Choose 1 Beast unit of level 1 or less in your graveyard and special summon it. At the end of your main phase, put it into the graveyard.
■ When this is discarded from your hand during your main phase, you may special summon it.
Abyssal Summoning
Genesis Summoning - Standard Action: Put this and 1 or more allied Mage, Beast, or Dragon units on the bottom of their owners' decks as materials. If you do, you may special summon 1 Beast unit from your deck with a level equal to or less than the combined level of the materials.
---
Even within these lands befouled by the presence of the fell dragon's stronghold, life continues to take root and thrive.
Availability
Sources