Experimental Powersuit "Tsukikage"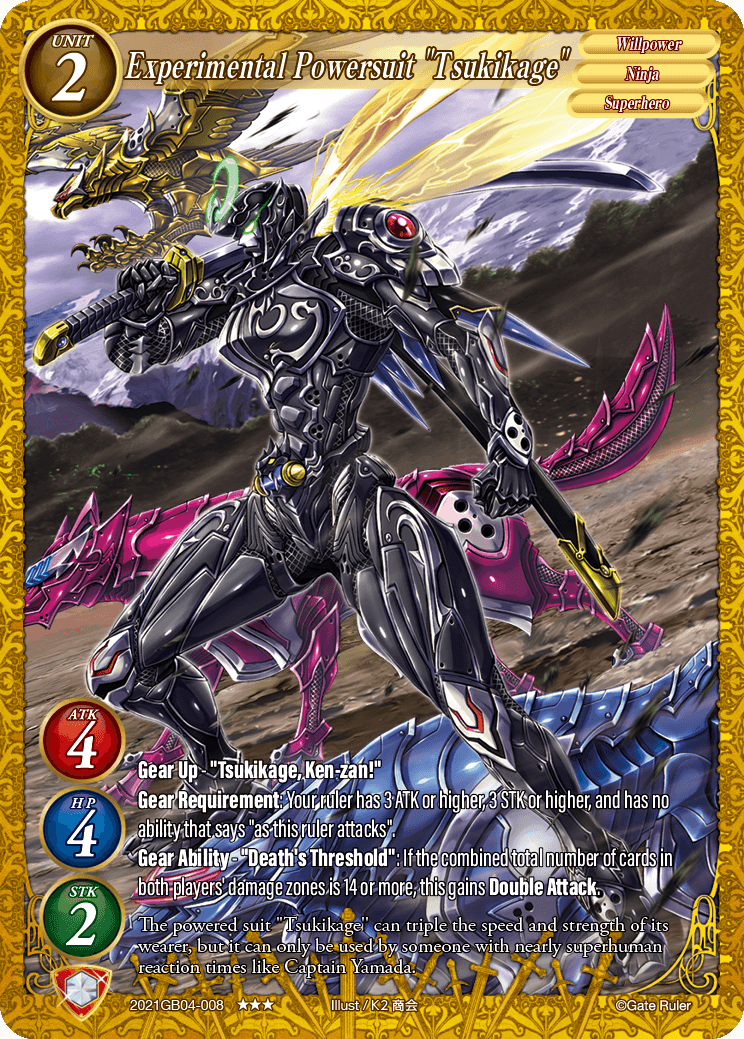 Illustrated by K2商会
Card Type:
Level 2 Unit
Stats:
ATK: 4 / HP: 4 / STK: 2
Ability
Gear Up - "Tsukikage, Ken-zan!"
Gear Requirement: Your ruler has 3 ATK or higher, 3 STK or higher, and has no ability that says "as this attacks".
Gear Ability - "Death's Threshold": If the combined total number of cards in both players' damage zone is 14 or more, this card gets Double Attack.
---
The powered suit "Tsukikage" can triple the speed and strength of its wearer, but it can only be used by someone with nearly superhuman reaction times like Captain Yamada.
Availability